MIRROR'S EDGE GAME-PLAY PROTOTYPE
Basically I played the game with paper and pencil before the game existed, playing a golden slice of the game which contained the most vital game-play beats in one, master prototype level. After sketching out the key poses I added breakdown drawings and edited everything together in After Effects.
Today I draw and animate prototypes in Blender Grease Pencil instead of Photoshop and After Effects.
​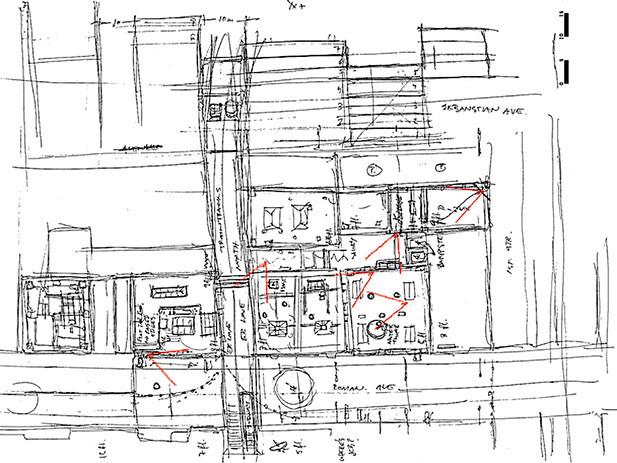 Set plan sketch to scale, from discussion with lead narrative game designer Andreas Roman. Red marks are camera key set-ups.
​
Key poses sketches of Faith, when the game was still much more like a classic shooter.
​
Proof of concept game-play animatic sent to the publisher, unlocking the next development financing milestone.
Sorry for the poor image compression but this is what remains…
The sound is off due to music rights. It was What a Wonderful World with Louis Armstrong.
★