From feature films to computer games, from print to TV commercials, from teaching to research, Leopold's work has helped create and finance commercial successes such as Arn, Crazy Frog, IBM, Levi's, Candy Crush and Mirror's Edge, with his unique, concrete, production method thematic visuality.
ARTISTIC STATEMENT
To inspire and engage!
What would the world be without play, desire and dreams? Let us dive deep into your story's theme and design a fabulous audience experience together.
ORIGINAL STORIES, EXCLUSIVE DESIGNS
My expertise is character-driven scripts with theme-driven designs. Through my artistic method thematic visuality we extrapolate visual cues from the script's theme. Like pattern language in architecture and branding in graphic design, visual themes create a unique visual identity for every new product, story and IP.
RESUME
Leopold began storyboarding commercials in his twenties. This led to feature film storyboarding when TV directors and DPs made their feature debuts. Leopold's film experience led to computer games and animation when game designers wanted to create more filmic gaming experiences.
This cross-media experience led to his tenure as Associate Professor in Visuality at Uppsala University and his interdisciplinary, practice-based research thematic visuality.
He lives in Stockholm, Sweden where he writes, designs and teaches for international productions and schools.
FEATURE FILMS
FabPics. IP & script catalogue >>>
​

Animated family adventure feature
Writer
Designer
Dev director
Creative executive producer
LOST
Live action thriller feature
Writer
KATINKA
Live action drama feature
Writer
​
Animated family adventure feature
Pitch >>>
Writer
Designer
LOVE LIFE
Animated horror short.
Writer
Director
Designer
​
Animated, family action adventure feature.
Teaser >>>
Writer
Designer
Dev director
PERSONA II
Live action drama feature
Writer
​
Animated experimental dance short >>>
Writer
Director
Producer
Designer
Animator
TÄNK OM… EN 16 ÅRINGS IDEOLOGI
Live action drama feature
Writer
SILVER SILVER STARFISH
Animated family drama feature
Writer
Designer
PARADISOS
Live action action feature
Writer
INFERNO MACABRE
Live action horror feature
Writer
Research
MIGHTIER THAN THE SWORD
Live action drama feature
Writer
Research
ALL IN
Live action drama feature
Writer
CHINE, MON AMOUR
Live action drama feature
Writer
DREAM CATCHER
Live action drama horror feature
Writer
CECILIA
Live action drama feature
Writer
JACK, JILL, PAUL AND DUNN
Live action comedic action feature
Writer
10.11.01
Serial killer nordic noir feature
Writer
SUMMER'S SECRET
Teen summer horror flick
Writer
LETTERS TO SARTRE
Live action drama feature
Writer
BEHIND CLOSED DOORS
Live action drama feature
Writer
THE CAT AND THE KOREAN
Live action drama feature
Writer
ART, LOVE, LIFE
Live action drama feature
Writer
An art school romance
between a student and a teacher
ROBITS
Animated Christmas special
ROCKY THE RAT
Animated short
Writer
Director
Designer
Story artist



FEATURE FILM PRODUCTIONS
In selection
TBA "WYM"
Visual development
Mike Gasaway
TBA "RO"
Visual development
Mike Gasaway
​
​
Trailer >>>
Visual development
Key frame pitch art
Costume design
Swedish Film Industry (SF)
DRAKAR AV NORR
Visual development
Nordisk Film
AN IDIOT'S GUIDE TO DON QUIXOTE
Visual development
Character design
Graphic design
Forest Light
GNOMES AND TROLLS 2
Visual development
White Shark
XMAS FILES
Visual development
Character design
Land Marvel Animation
​
Trailer >>>
9 LLC, Tim Burton, Shane Acker
Visual development
ESHAN
Visual development, set design
Digital or Not
​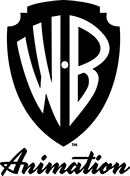 CHARLIE SEAHORSE
Visual development
Character design
Color design
DNA Productions, Warner Bros.
Trailer >>>
Story art
Filmic dramaturgy
Sonet
​

Trailer >>>
Story art
Filmic dramaturgy
Fido Film, Sweden
LILLA JÖNSSONLIGAN & STJÄRNKUPPEN
Trailer >>>
Story art
Film dramaturgy
Stars and Angels, Sweden
​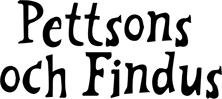 Happy Life, Swedish Film Industry (SF)
AFRICAN TALE
Visual development
Sunrise Productions, Cape Town
WALTER
Character design
Bluegrass Millenium, Sweden
​
CAPTAIN SABERTOOTH
Background designer
Set designer
Storyboards
Filmic dramaturgy
Happy Life, Swedish Film Industry (SF)
BARNEN FRÅN FROSTMOFJÄLLET
Visual development
Graphic design
Pitch kit
Sonet
9mm
Storyboards
Production illustrator
Sonet
THE LOOP
Visual development
Set design
Storymatic
Erik Wernquist
EVO
Production design
Costume design
Arkham Films
CHESS
Graphic design
Pernilla Hindsefeldt
Etc.
GAMES / INTERACTIVE
In selection
​
Pitch designs, 2019
Company P, Reflector Entertainment
​

​
Trailer >>>
Gameplay storyboards
Ghost Studios, EA Games

BATTLEFIELD 2142
Proof of concept film director
VFX animation
Editor
Compositing
Dice, EA Games
​

Trailer >>>
Proof of concept film director
Editor
Gameplay storyboards
Gameplay animatic
Dice, EA Games
SERIOUS MATH
Concept art
Steven Bachelder
​

JUST CAUSE
Concept art
Avalanche
​

CRUSADER KINGS
Art director
Paradox Entertainment
AIRFIX DOGFIGHTER
Art director
Paradox Entertainment
MUTANT CHRONICLES ONLINE
Art director
Paradox Entertainment
SVEAKAMPEN
Art director
Graphic designer
Paradox Entertainment
VALHALLA CHRONICLES
World artist
Paradox Entertainment
NUMBER CRUNCHER
Illustrator, animator
Wognum Art, Ericsson mobile
FOGWORLD
Concept artist
Wognum Art
ZIGGY
Illustrator
Animator
Wognum Art, Nordea

NORDEA.SE
Web graphics
Wognum Art
FUJIFILM.SE
Web graphics
Wognum Art
Etc.
COMMERCIALS, MUSIC VIDEOS
In selection
BLACK EYED PEAS
Character design
Kaktus Film
BOUYGUES
Storyboards
SWISS
UEFA EURO 2016
Storyboards
Kaktus Film
PEUGOT
Storyboards
Ohlala
ICA
Storyboards
Modfilm
ORIFLAME
Storyboards
Storyboards
Kaktus film
EISBLUME
Storyboards
Kaktus Film
​


>>>
Character design
Storyboards
Background painting
Color keys
Kaktus Film
TEKLA
Kaktus Film
Story art
A–TEENS
Bluegrass Millenium
Story art
COCA COLA
Filmtecknarna
Story art, color keys
DISNEY INTERACTIVE
BReel
Visual development
LEVI'S 501
Sköldebrand & Sjögren
Illustrations
​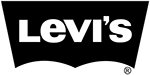 LEVI'S RED TAB
Storyboards, visual development
MAGNUM ICE CREAM
BReel
Illustrator
​

RED CROSS SWEDEN
Illustrator
SAMSUNG SCANDINAVIA
S.T.O.P.P
Character designer
+ ca. 100 TV commercials and music videos
PRINT
In selection
Publisher
Writer
Designer
Illustrator
​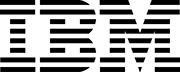 IBM ECO SERVERS
Illustrator
US daily press print campaign
PETTSON AND FINDUS BOARD GAME
Cover art
Egmont Kärnan
KAMRAT POSTEN
Illustrator
Bonnier
PLAZA KVINNA
Illustrator
PLAZA MAN
Illustrator
ACADEMIC CAREER
In selection, most recent first.
FabPics. 2009 – current
Uppsala University, Sweden 2010 – 2020
Associate Professor, Gestalt/Visuality
Konstfack, Sweden 2013
HJO FOLKHÖGSKOLA
Guest teacher
Thematic visuality 2022
International business 2022
​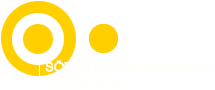 SÖDERTÖRN UNIVERSITY, SWEDEN
Visiting Professor, Visuality
Photo essays and Photoshop 2021
Film editing, shooting strategies
and filmic dramaturgy 2017 - 2021
Department of Media Communications

Photoshop storyboarding for After Effects 2019
Department of Media Design
​

ART CENTER, PASADENA
Visiting Professor, remote
Int'l freelance business strategies 2020
Visual development course
​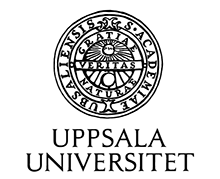 UPPSALA UNIVERSITY, SWEDEN
Associate Professor, Gestalt/Visuality
2010-2020
Filmic conventions
Concept Art
2D Animation
3D Animation and computer graphics
2D Graphics I
2D Graphics II
2D Graphics III
InDesign
Bachelor paper supervision
Curriculum development computer graphics
Curriculum development animation
​
SWEDISH ACADEMY OF REALIST ART
Visiting Professor, Gestalt / Visuality
Thematic visuality 2020-2021
Thematic phenomenology 2019
Color theory 2011-2018
Concept art 2011-2018
ANIMATIONS AKADEMIEN, SWEDEN
Visiting Professor
Maya, from modeling to animation 2019
Visuality
Storyboarding
MÄLARDALENS HÖGSKOLA
Visiting Professor, Visuality
Creativity 2017, 2018
BECKMANS, SWEDEN
Special guest
Visual communication, Graphic Design 2017-2019
​

Visiting Professor, Visuality
Thematic visuality 2017
AALTO UNIVERSITY, FINLAND
Visiting Professor, Visuality
Visual development 2017
Film department
​


STOCKHOLM UNIVERSITY OF THE ARTS
Visiting Professor, Gestalt / Visuality
Artist driven production methodology
Film and TV departments 2016
​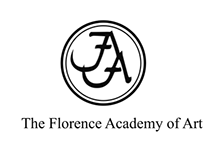 FLORENCE ACADEMY OF ART, ITALY
Visiting Professor Erasmus
Thematic phenomenology 2016
RICKLUND GÅRDEN, SWEDEN
Visiting artist
Plein air Composition, 2016

NICOGAPH INTERNATIONAL, TOKYO 2015
Art gallery app, research paper presentation
​

BERGHS SCHOOL OF COMMUNICATIONS
Illustration, 2008 - 2015
SWEDISH ILLUSTRATORS AND
GRAPHIC DESIGNERS GUILD
Digital painting and illustration 2012
NET ENTERTAINMENT
Narrative color, light and form 2019
Effective graphic pipelines 2012
B-REEL
Narrative color and light 2012
DIGIPEN SEATTLE
Visual development for feature film 2009
HYPER ISLAND
Visual development 2012
CAP DESIGN
Digital painting 2010
SWEDISH TELEVISION SVT
Script analysis to storyboards 2009
SWEDISH FILM INSTITUTE
Storyboarding, Dream factory 2008
DIAGONALAKADEMIN
Storyboarding for animation 2009
EDUCATION
In selection, most recent first.
BUSINESS
Financing and negotiations
Online and self studies
DRAMATIC WRITING
Online, masterclass.com and self studies

3D: BLENDER
Modeling, rigging and animation
Jama, UDemy, FlippedNormals etc. 2020-2021
PRODUCTION DESIGN
AND ART DIRECTION
Bill Perkins masterclasses, Sweden 2018
ENTREPRENEURSHIP FOR CREATIVES
Stockholm University of the Arts, StDH 2017
ARTISTIC RESEARCH PROCESSES
University College of Arts, Crafts and Design Konstfack 2013
STILL LIFE OIL PAINTING
Swedish Academy of Realist Art 2013
LIGHTING FOR ANIMATION
Animation Mentor 2013
PLEIN AIR OIL PAINTING
Swedish Academy of Realist Art, 2012
ADVANCED CHARACTER ANIMATION
Animation Mentor 2010 – 2012
ACTING FOR ANIMATORS
Improv acting wih Ed Hooks 2011
INTUITION IN ACTION 2
Improv acting with Stephen Rappaport 2012
INTUITION IN ACTION 1 (x4)
Improv acting Rappaport 2009
ACADEMIC TEACHER TRAINING
Högskolepedagogik, Gotland College 2010
ADVANCED NARRATIVE ILLUSTRATION
HDK, Gothenburg, Sweden 2010
2D ANIMATION CLEAN–UP
Private tutoring Stephanie Olivieri 2010
DEVELOPMENT FOR FILM AND TV
Animation Workshop masterclass, DK 2006
GESTURE DRAWING
Masterclass, Glenn Vilppu 2013, 2011, 2006
ILLUSTRATION
Parsons School of Design, Paris 1995
STILL PHOTOGRAPHY
Riddarfjärdshuset, Stockholm, Sweden Class of 1989
TAILORING
St Göran, Stockholm, Sweden 1986-87
EXPERTISE
Dramatic writing
Film directing
Film editing
Improv actor
Sketching
Drawing
Painting
Sculpting
Graphic design
Motion graphics
Character animator
Entrepreneurship
Leadership
Account manager
Accounting
Legal
Copyright and Licensing
Teaching
Pedagogics
Andragogics
Drivers license
SKILLS
In selection
Mac
PC
2D
Drawing, painting, graphic design
Photoshop
InDesign
InCopy
Illustrator
Painter
Muse
Blender Grease Pencil
Etc.
3D
Sculpting, modeling, texturing,
animation, lighting, rendering.
(learning Blender Rigify 2021)
ZBrush
Maya
3D Coat
Blender
Cinema 4D
Substance
Editing + Compositing
After Effects
Premiere
Final Cut Pro
Writing and shot listing
Causality
Final Draft
Shot Designer
Accounting
Visma eEkonomi


Etc.
MEDIUMS
Oils
Acrylics
Watercolor
Pastel
Markers
Pencil
Ink
Photography
Super Sculpty
HOBBIES
Skiing
Snorkeling
Traveling
Cooking
Family & friends ❤︎
★